Buyer Beware! All CBD is NOT
Equal...


Published by Revive CBD in Recent Articles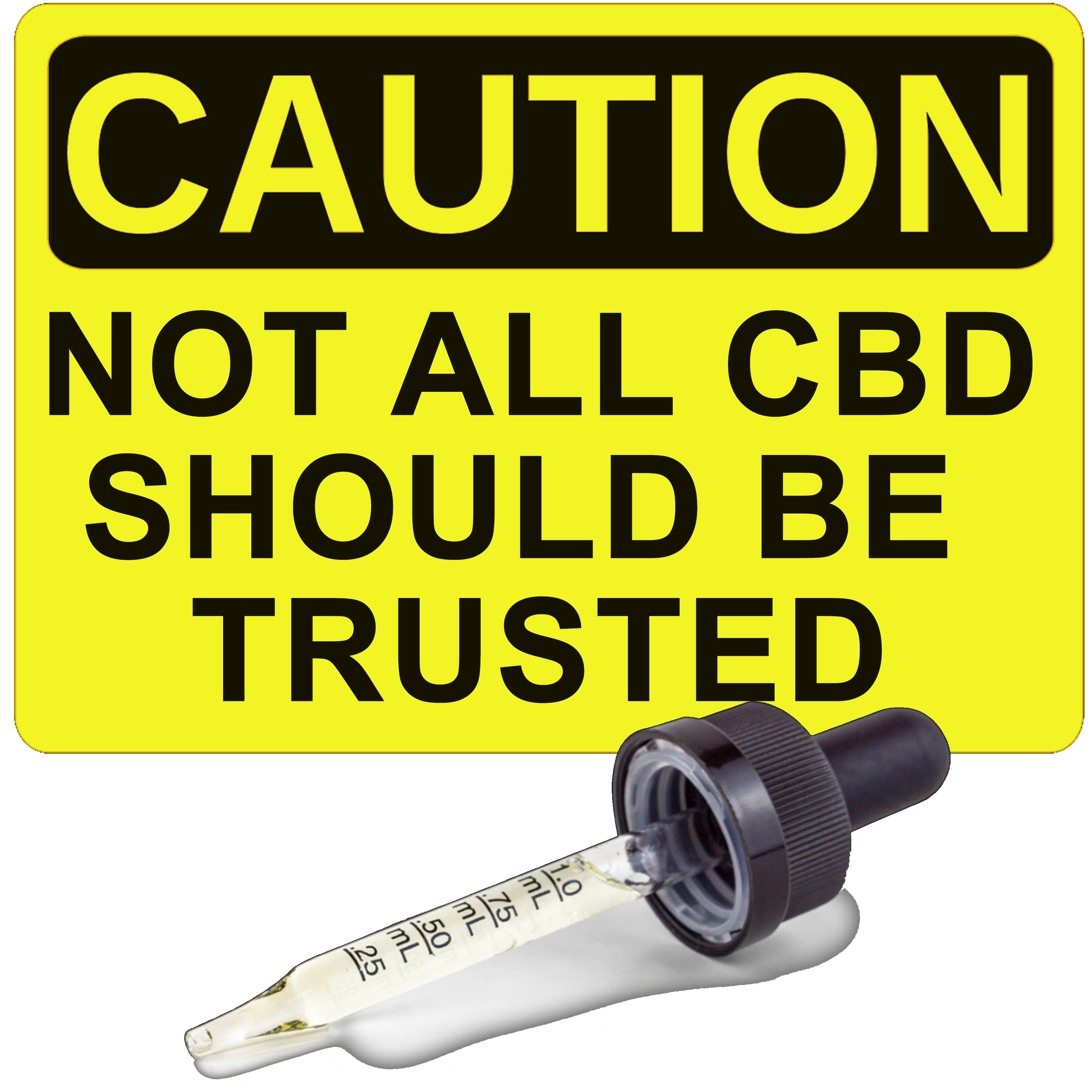 If you've never used CBD or Hemp products before, it can be daunting to start.  There are so many products out there, and they all claim to be the best, the strongest, and the real deal.
Here we will show you how to identify if what you've got is what it claims to be.
We'll also show examples of things to look out for when shopping for CBD, and things to avoid.  Specifically we'll discuss
Certifications of Analysis and Why They Matter (This Blog Post)

Places you should avoid shopping for CBD

Labeling inconsistencies in the CBD Industry

How Revive CBD is distinguishing our Brand
First of all, if you want instant access to hundreds of quality, lab tested products sold by us, click here!
Certificates of Analysis are CRITICALLY Important!
Certificate Of Analysis (COA): A Certificate of Analysis (COA) is the certified result of a third-party lab analyzing a product. For CBD products, this is a document from an accredited laboratory which shows the actual measured amount of various cannabinoids in a product.
It is important that this document be from a third-party accredited lab. Typically, at Revive CBD, we use a laboratory such as Botanacor in Denver. Their system is the only truly compliant hemp testing laboratory meeting cGMP (current Good Manufacturing Practices) and GLP (Good Laboratory Practices) requirements. This should give you the assurance that your products are being tested by professionals in a validated facility, using validated instrumentation, and validated methodologies.
Here there is an example of an actual Certificate of Analysis from one of Revive CBD's Products! We've pointed out things to check in the example. Use this as a guide in what to look for with your purchases!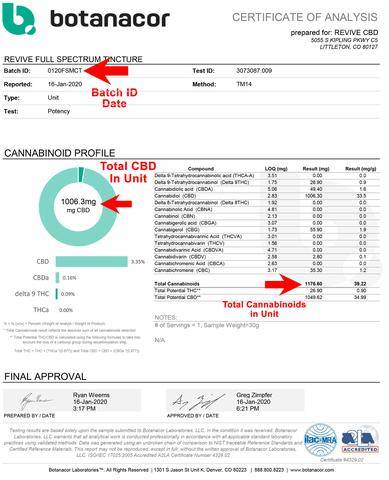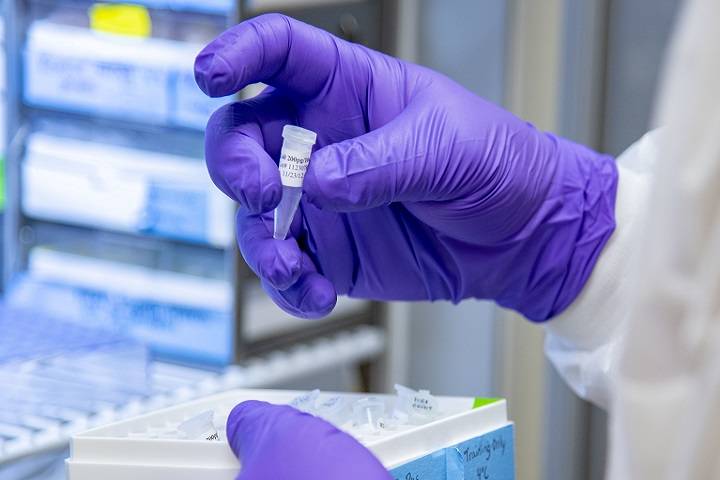 Every Batch Should Be Tested!
CBD Manufacturers and any company selling CBD should send every batch for lab testing. How else could any company claim to have the upmost confidence in their products, its potency or purity? If every batch is not tested, it is possible that an error in manufacturing make it all the way to the end consumer. Therefore, it is important to check for dates and/or batch numbers on the document to confirm you are buying only those CBD products which current batch has been tested.
The Wild West: No Current Regulations which Require COA's
While it is definitely a trait of transparent and concerned companies, there is currently NO government regulations which require such certifications. There is NO industry requirement or standard for companies to have these tests conducted.
With this in mind, it is up to the consumer to do their due diligence in selecting only companies who not only have these third-party laboratory analyses done, but also publish their findings in a way that is easily accessible to all customers.
At Revive CBD, we have these results in our store AND on our website at RevivePure.com (a clickable hyperlink is on each product's page which will lead you to the current batch's results)! Here is an example of that:
Certification of Analysis for Revive CBD Pet Tinctures
We suggest strongly that you NEVER buy a product online or in any brick and mortar shop without first seeing for yourself the Certifications of Analysis for the batch you are actually considering.